Webzavod became a winner in Microsoft Russian Partner Awards
According to results of Microsoft Russian Partner Awards, Webzavod was recognized as a winner in the nomination Private and Hosted Cloud Russian Partner 2012.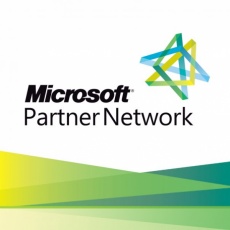 There were 12 nominations in this competition and best Russian partners strove for victory.
Webzavod presented project WZ Cloud based on Microsoft technologies and which is in essence an IaaS realization allowing to rent virtual servers and infrastructure components out to individuals and various companies. According to Webzavod representatives this solution allows to make fast return on investment in Data Processing Centers.
«We pay much attention to Cloud services development in Russia, and it is a great honor for us that our product was recognized by Microsoft as the best in area of the Cloud Technology, the best in the nomination, - noticed Maxim Batyanov, Webzavod CEO. - We intend to continue effective cooperation with Microsoft in the field of high technologies»
Webzavod, the winner in the nomination Private and Hosted Cloud, provides service in areas of product development, system integration, information security, IT infrastructure development, consults and realizes solutions in business systems' fields, implements server solutions and builds datastorage systems. The company realizes great IT projects in the bank, insurance sphere, telecommunications, in oil and gas industry, mechanical engineering, education, public administration and many others.
Award ceremony for Webzavod and other winners will take place in the beginning of July, 2012 in Toronto, Canada, within the Russian guest night on Worldwide Partner Conference 2012.